Path to success: Professor Yulia Kovas talks about the role of genetics in education
2018-02-07
The Conference with participants from all over Russia ''Path to Success: Strategies for Support of Talented Children and Youth" was launched in Sirius, Sochi. This year the Conference had two parallel sections for professional community and Youth. Participants of the youth section were 100 schoolchildren from the specialized program of the Sirius Center for Mathematics and 200 students – recipients of the President's Grants from the President of the Russian Federation.
The program of the youth section included lectures of the leading scientists, workshops on professional and meta-skills, as well as the work in project groups to shape agenda for three planned Scientific Laboratories of the Science and Art Park: Mathematics and Information Technology, Genetics and Life Sciences, and Cognitive Studies.
Yulia Kovas, Professor of Tomsk State University and Goldsmiths, University of London, UK; Director of the International Center for Research in Human Development, gave a talk at the Conference about interdisciplinary research in education.
In lecture Professor Yulia Kovas talked about advanced research in behavioral genetics and other disciplines in their application to psychological traits.
During the conference the launch of the large scale interdisciplinary project was announced dedicated to the study of individual differences and talent. Yulia Kovas said to the young participants: "I strongly hope that this project will enable new discoveries that will help education and that we will conduct this research together with you".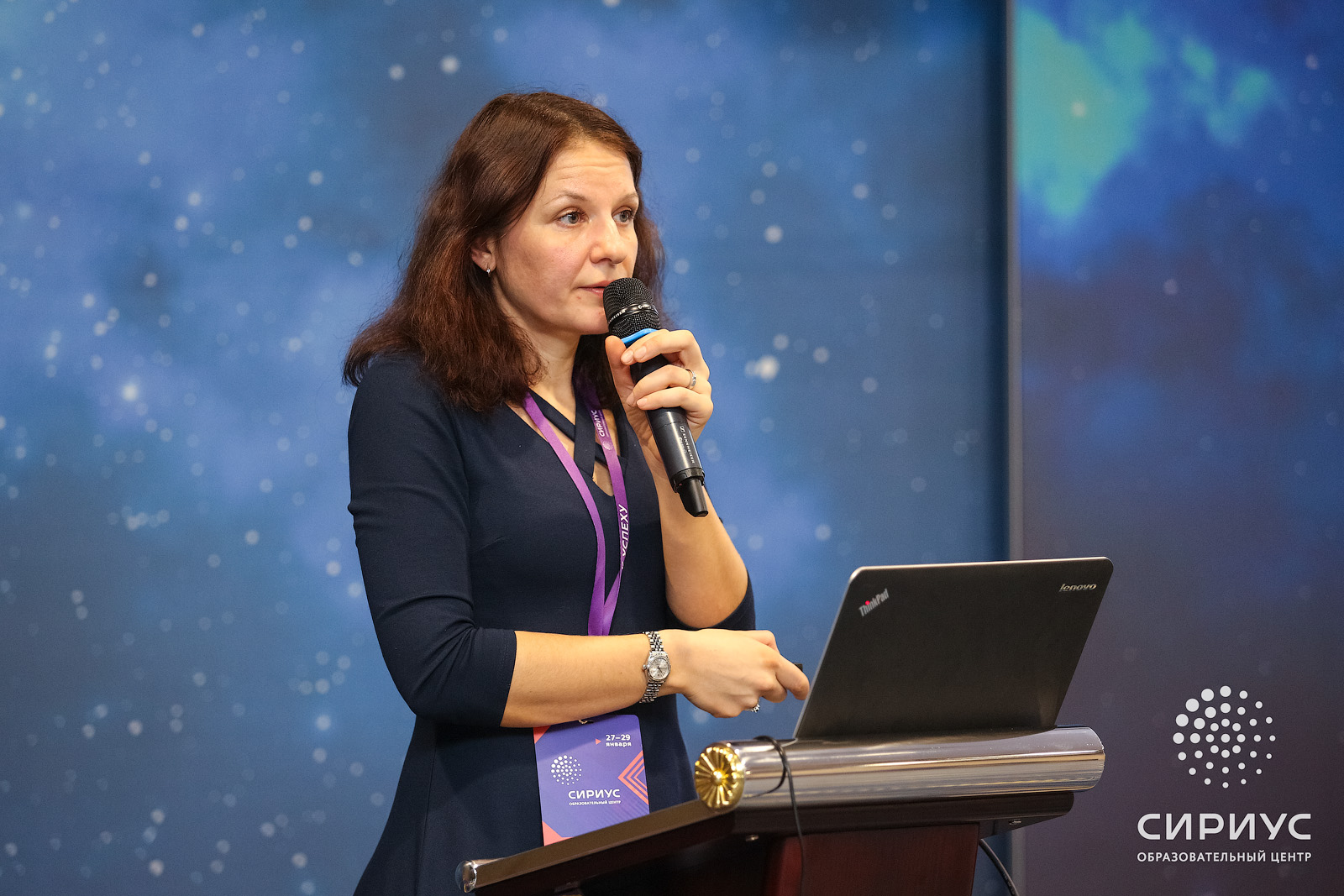 To read this news in Russian, click here: https://sochisirius.ru/news/1669