International Centre for Research in Human Development
The Centre conducts interdisciplinary research of the nature and mechanisms of cognitive processes as a resource for innovative development.
Areas of Research
Genetically informative studies of child development;

Genetic and environmental factors in human development;

Child development and personalized approaches to learning.

The Centre uses methods of various sciences: experimental and cognitive psychology, cognitive neuroscience, neurophysiology, genetically informative studies (twin method and other family studies, molecular genetics, bioinformatics).
The International Centre for Research in Human Development is a member of the International Network for Research in Child Health and Development (INRiCHD).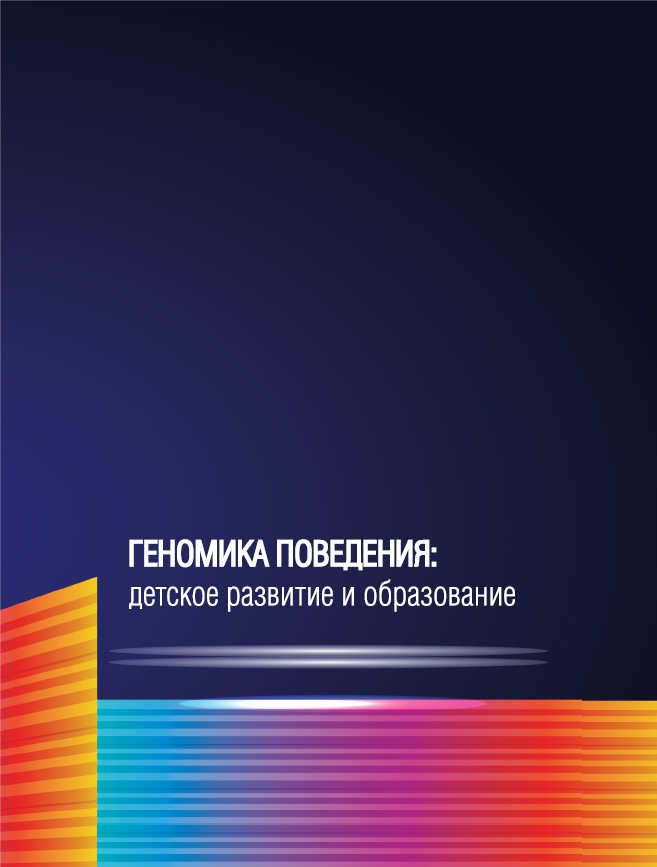 Научный коллектив выражает благодарность Российскому научному фонду, при финансовой поддержке которого написана и издана книга "Геномика поведения: детское развитие и образование".
Полный текст книги на русском языке (скачать бесплатно).

Mission of the Centre

The mission of the Centre is to generate and implement new knowledge about human development that will lead to improvement in quality of life and well-being of people at all stages of their life.
Our aims are to generate new fundamental knowledge through interdisciplinary research and to implement this knowledge in such areas of human life as education, health, career and professional activity, including in extreme circumstances.
We use an interdisciplinary approach, utilising methods of psychology, education, linguistics, genetics, bioinformatics, neuroscience, medicine and ethics – to improve our ability to support positive development in different contexts and throughout the life course.
Objectives
to generate knowledge needed for improvement in peoples' quality of life and well-being;

to provide insight into processes of human development from childhood to adulthood;
to provide insight into aetiology of cognitive, motivational, emotional and physical aspects of human development;
to study cognitive processes that underlie human intellectual functioning in the modern technologically oriented society;
to study mutual influences of cognitive and linguistic mechanisms in the process of human development affected by various social factors;
to pursue knowledge that has direct relevance for policies, programs and practices of child education as well as continuous education;
to contribute to advancing knowledge about the earliest stages of child development;
to work on applying this knowledge to shaping policies and interventions that ensure a strong start in life for all children;
to promote knowledge dissemination on human development;
to consolidate the scientific community working in this very important field.
Codirectors of the Centre
Yulia Kovas, Professor, Goldsmiths College, University of London
Sergey Malykh, Professor, Russian Academy of Education
Centre Scientific Council
Robert Plomin (UK), Richard Tremblay (Canada), Stephen Petrill (US), Xinlin Zhou (China), Andrej A. Kibrik (Russia), Sergey N. Orlov (Russia)

Centre Board of Directors
Eduard V. Galazhinskiy (Russia), Michel Boivin (Canada), Gordon Harold (UK), Dmitry Y. Balanev (Russia), Zoya I. Rezanova (Russia)
You can find us here:
https://vk.com/icrhd
https://www.instagram.com/icrhd/
https://twitter.com/icrhd
https://www.facebook.com/International-Centre-for-Research-in-Human-Development-521395838068557/
MSc Human Development: Genetics, Neuroscience and Psychology
– A unique interdisciplinary MSc programme.

Structure of the Centre of Excellence
Institute of Genetic, Neurobiological and Social Foundations of Child Development
The aim of the Institute is to facilitate and ensure high level of educational and scien­tific activity in the field of genetic, neuro­biological and social foundations of child development.
Institute is part of the
International Network for Research in Child Health Devel­opment
(INRiCHD).
The Institute includes two units:
1. Laboratory for Investigations into Biopsy­chosocial Factors in Child Development

The aim of the Laboratory is to conduct re­search into biopsychosocial factors for early childhood development. Sci­entists from Russia, the UK and Canada contribute to the Laboratory's research.
Main research areas:
– Genetically informative study into early child­hood development.
– The study uses the unique method of com­paring groups of children and parents with varying degrees of genetic relatedness resulting from IVF (in-vitro fertilization). The longitu­dinal study begins in pregnancy and continues to school age. The study will examine the relative contribution of genetic, pre- and postnatal fac­tors in different aspects of child development (health, social and cogni­tive development, educa­tion, etc.).
2. Centre for Programme Evaluation and Knowledge Dissemination in Child Development

The aims of the Centre are to evaluate and implement research based interventions and programmes for early child development; as well as to disseminate knowledge on early childhood development.
Main projects:
– Development and support for the Russian version of
Encyclopedia on Early Child­hood Development
– an international and interdisciplinary on-line resource in the field of child development for parents, teachers and educational policy makers:
http://www.encyclopedia-deti.com/
.
– Evaluation and implementation of educa­tional programs, methods and approaches to early childhood development.
– Coordination of the activities of the Council on Ethical, Societal and Legal Implications of Genetic Research in Child Development and Education.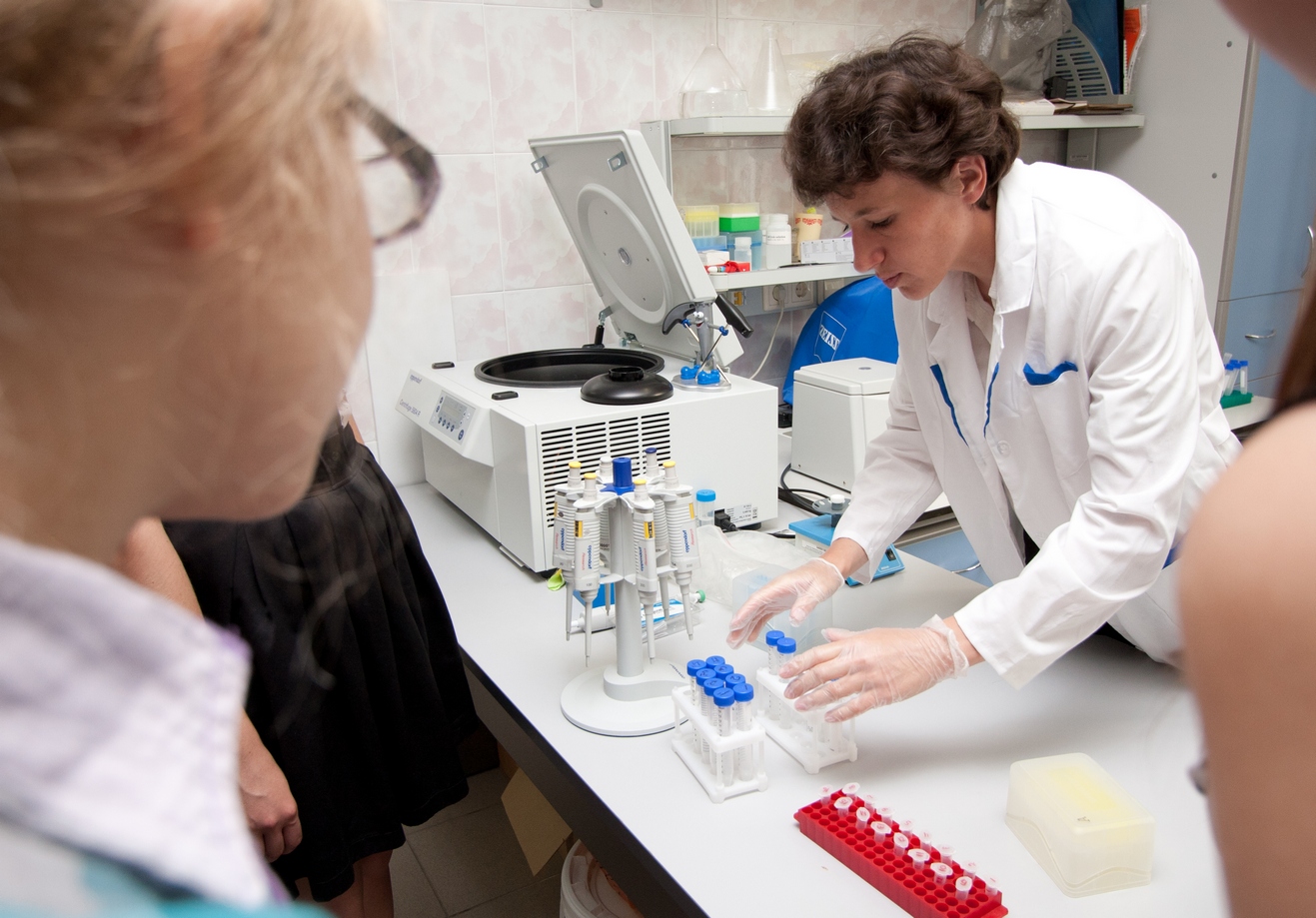 International Laboratory for Cognitive Investigations and Behavioural Genetics
The focus of research is the nature and mechanisms of cognitive processes as resources for innovative development. This research is interdisciplinary and is a joint effort of psychologists, quantitative and molecular geneticists, mathematicians, and other experts of Russia and the UK.
The research is based on:
– Establishment of the
Russian School Twin Registry
(RSTR);
– Behavioural Genetic investigation of mathematical abilities and cognitive characteristics;
– Cross-cultural investigation of mathematical abilities and cognitive characteristics;
– Molecular genetic and genome investigation of cognitive characteristics of learners with different levels of mathematical abilities.
The Laboratory has been established at Tomsk State University when the TSU has been awarded a Megagrant from the Government of the Russian Federation in 2012 (
Governmental Resolution #220
).
Laboratory for Cognitive Studies of Language
The Laboratory's studies are interdisciplinary and bring together the efforts of specialists working in the field of cognitive science, psycholinguistics, experimental and corpus linguistics, natural language automatic processing, and language mathematical modeling.
The aims of the Laboratory:
– The study of mutual influences of linguistic and cognitive mechanisms on the processes of generation and perception of speech in native and second language; and creation of mathematical models for processing of language units and texts;
– Understanding the processes of interference at different stages of speech ability and masteryof native and foreign language helps to optimize processes of language education and communication practices in socially important areas;
– Mathematical modeling for cognitive processes in the processing of language stimuli is the basis for improvement of text arrays automatic processing systems.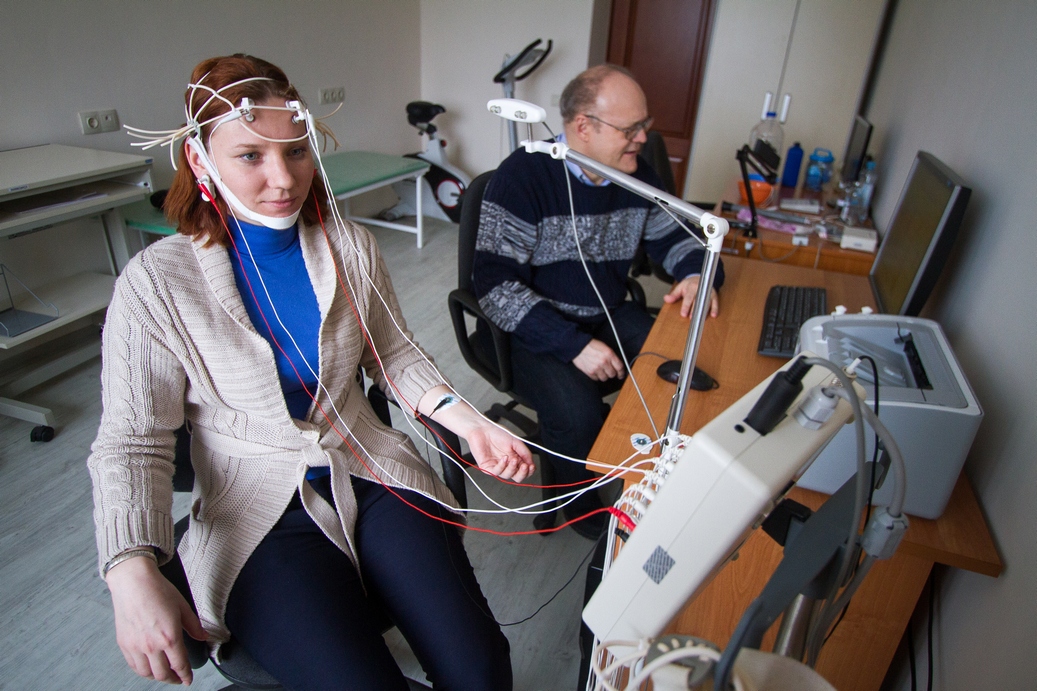 Laboratory for Cognitive Investigations in Space Exploration
The main objectives:
– Cognitive, physiological and pedagogical reserach to gain knowledge in order to train people to work in space;
– Development of basic skills necessary for effective preparation of humans foroperator performance under the conditions of space flight;
– Development of criteria for th effectiveness of multi-integrated selection of astronauts in groups for flight training;
– Development of astronaut training methods as well as trainers for the implementation of this goal;
– Diversification of technologies designed to provide cognitive support for the space industry in order to transfer them to other spheres of human activity under extreme conditions.

Centre Projects
Master's programmes
MSс Human Development: Genetics, Neuroscience And Psychology
Subject Area: Interdisciplinary
Faculty: International Centre for Research in Human Development, Psychology
Qualification: MSc in Psychology
Site: http://www.icrhd.tsu.ru/
Programme Director: Professor Yulia Kovas (y.kovas@gold.ac.uk)
Deputy Programme Director: Dr. Olga Yevgenyevna Bogdanova (coglabtsu@mail.ru)
Programme language: English
Modes and duration:
Full-time: 2 years
Campus based (intensive 2-week study/assessment sessions in September, December, February and June in Year 1 & September, December & February in Year 2) + Distance learning elements, supported by TSU Virtual Learning Environment - MOODLE
Compulsory and Elective Modules
Individual study trajectories through interest-based electives, specialization and research projects
Different Tracks:
General
Early Child Development
Genetics, Bioinformatics and Neuroscience
Personalised Education: Diagnostics, Prevention, Correction, Talent and Creativity Fostering
Laboratories
Last News
Contacts
+7 (3822) 786 050
634050, Russia, Tomsk,Moskovskiy trakt, 8